"You try to comfort yourself with visions of events that didn't happen, but that doesn't mean that what did happen left no scars."
The Transcended
---
✸ Gothic Horror
✸ Mysteries & Secrets
✸ New take on Vampires
✸ Kinky, Medieval Lord
✸ Consent is emphasised
✸ Slow-burn Erotic
✸ Polyam f/f/m
✸ Deals with PTSD
✸ Sexual abusers get killed
✸ Own Voices ♡
---
Tristanja, 1239 AD
Meya is sold as a slave to Lord Deminas & forced to work as his chambermaid. He's known to be cruel, yet he's rather protective of her & punishes anyone who dares hurt her. Even when he drinks her blood, he uses his own to heal her wounds. All the Lord's previous chambermaids have vanished & Meya & her paramour must ensure the same doesn't happen to them, especially since it's unclear if the Lord only desires Meya's blood.
Content warning: Abduction, off-page & non-graphic sexual abuse (rape is condemned), graphic sex (consent is emphasised), kink (wax play, knife & blood play, bondage, and mention of spanking & breath play), graphic violence, gore, death, vampirism, cannibalism, and illness (pneumonia).
---
---
📖 More Transcended
---
My Lord: Choose your own Adventure
A spoiler-free text game set in Castle Tristanja

Your friend has gone missing and you're trying to find them... Will you succeed? Will you go missing yourself?
Play and find out!
---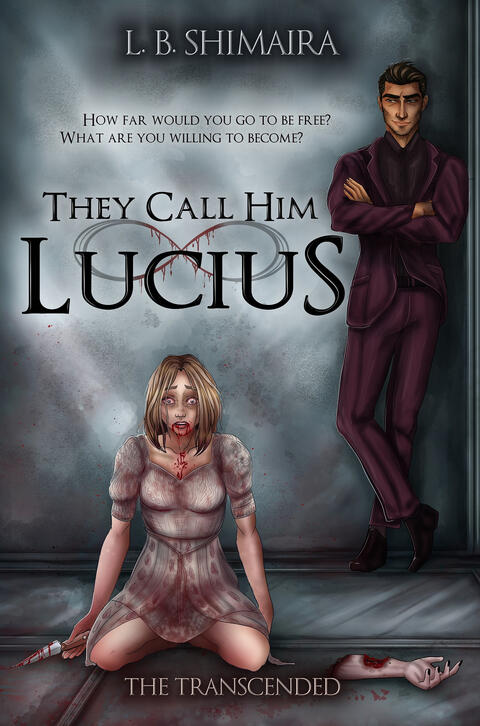 They call him Lucius
A contemporary horror novel
~ Queer, PTSD & anxiety rep.

✸ Features characters from MY LORD
There's power in a name.

A decade of torture at the hands of the cannibal Lucius has left Amy traumatised. Yet, she remains resilient and is determined to find a way out of his grasp. She will reclaim her freedom one way or another—even if that means becoming someone or something else entirely.
Content warning: Sexual themes, detailed gore, extreme violence & abuse, gaslighting, selfharm, suicidal thoughts, suicide, ritualistic human sacrifice, & cannibalism. There is mention of suggested/threatened sexual abuse but none happens.