"You try to comfort yourself with visions of events that didn't happen, but that doesn't mean that what did happen left no scars."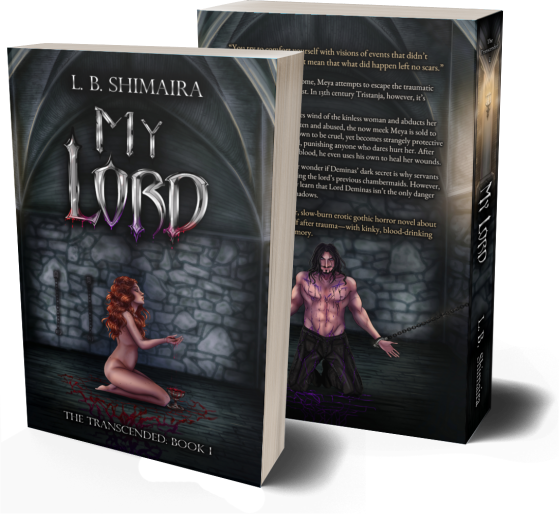 The Transcended
---
✸ Gothic Horror
✸ Mysteries & Secrets
✸ New take on Vampires
✸ Kinky, Medieval Lord
✸ Consent is emphasised
✸ Slow-burn Erotic
✸ Polyam f/f/m
✸ Deals with PTSD
✸ Sexual abusers get killed
✸ Own Voices ♡
Paperback (& Hardcover*)
And various other (local) stores ♥
---
Tristanja, 1239 AD
Meya is sold as a slave to Lord Deminas and forced to work as his chambermaid. He's known to be cruel, yet he's rather protective of her and punishes anyone who dares hurt her. Even when he drinks her blood, he uses his own to heal her wounds. All the Lord's previous chambermaids have vanished, and Meya and her paramour must ensure the same doesn't happen to them, especially since it's unclear if the Lord only desires Meya's blood.
Content warning: Abduction, off-page & non-graphic sexual abuse (rape is condemned), graphic sex (consent is emphasised), kink (wax play, knife & blood play, bondage, and mention of spanking & breath play), graphic violence, gore, death, vampirism, cannibalism, and illness (pneumonia).
---
---